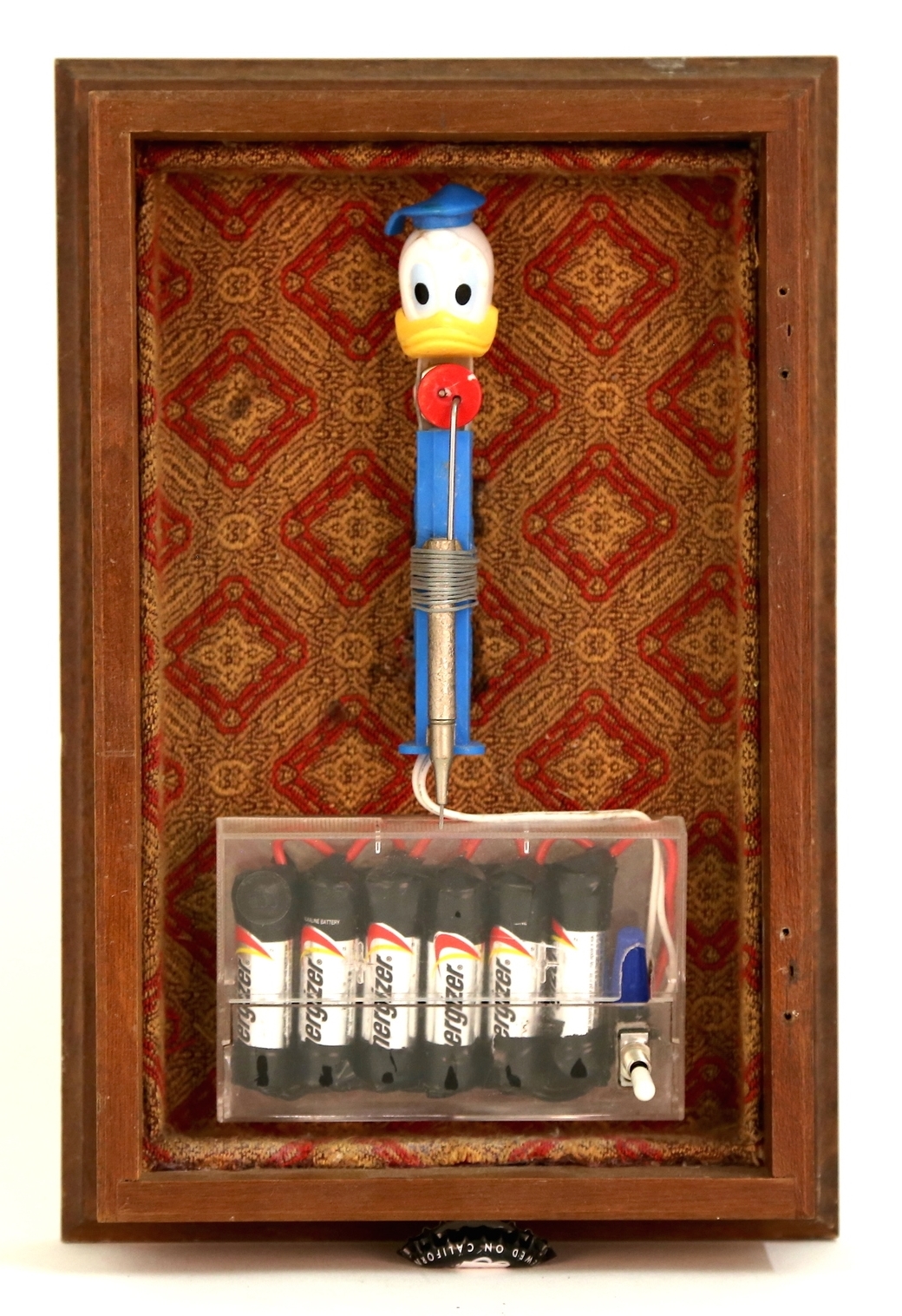 A series of fully functional tattoo machines created from found objects.
All machines set in vintage jewelry boxes hand-lined with fabric.
#1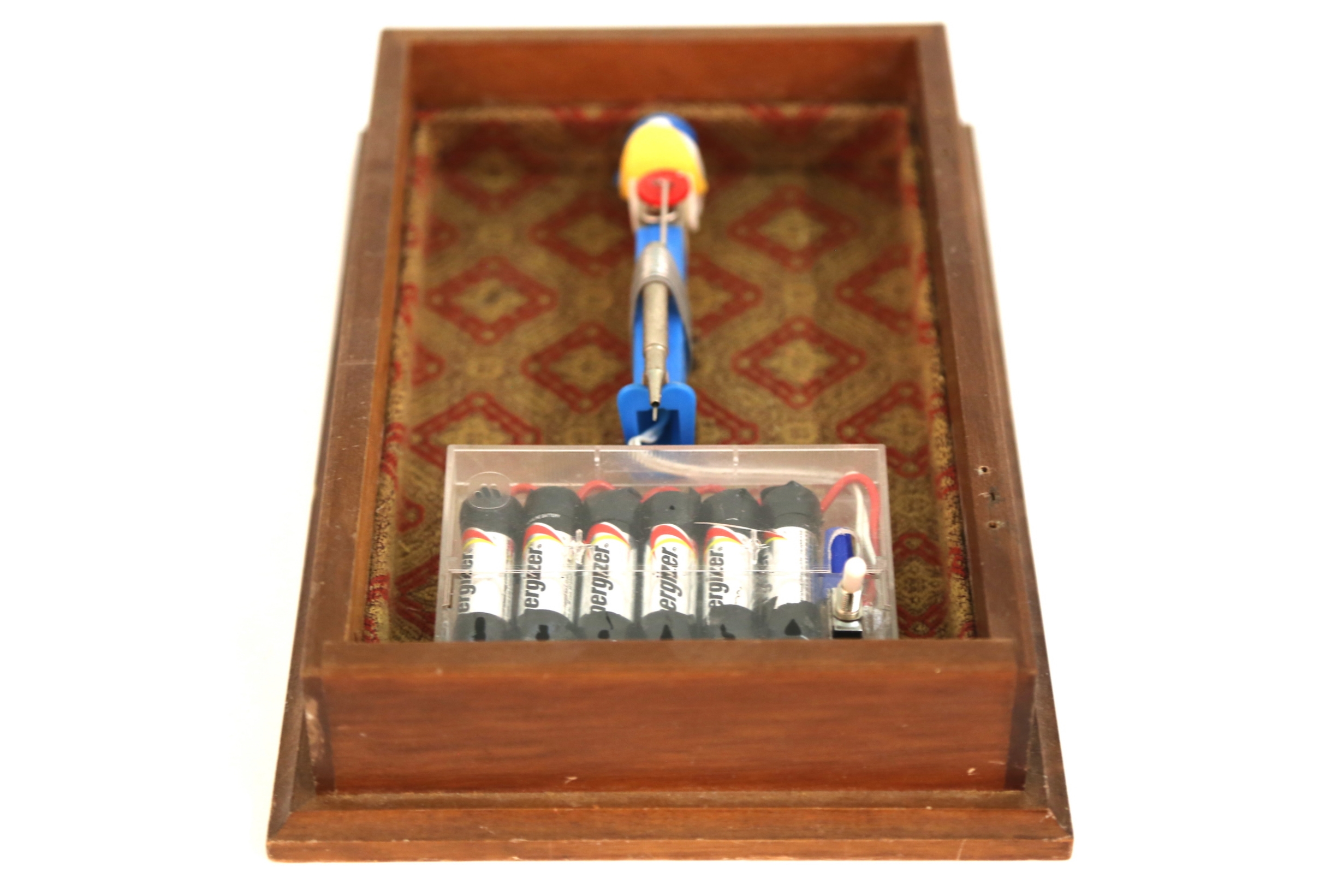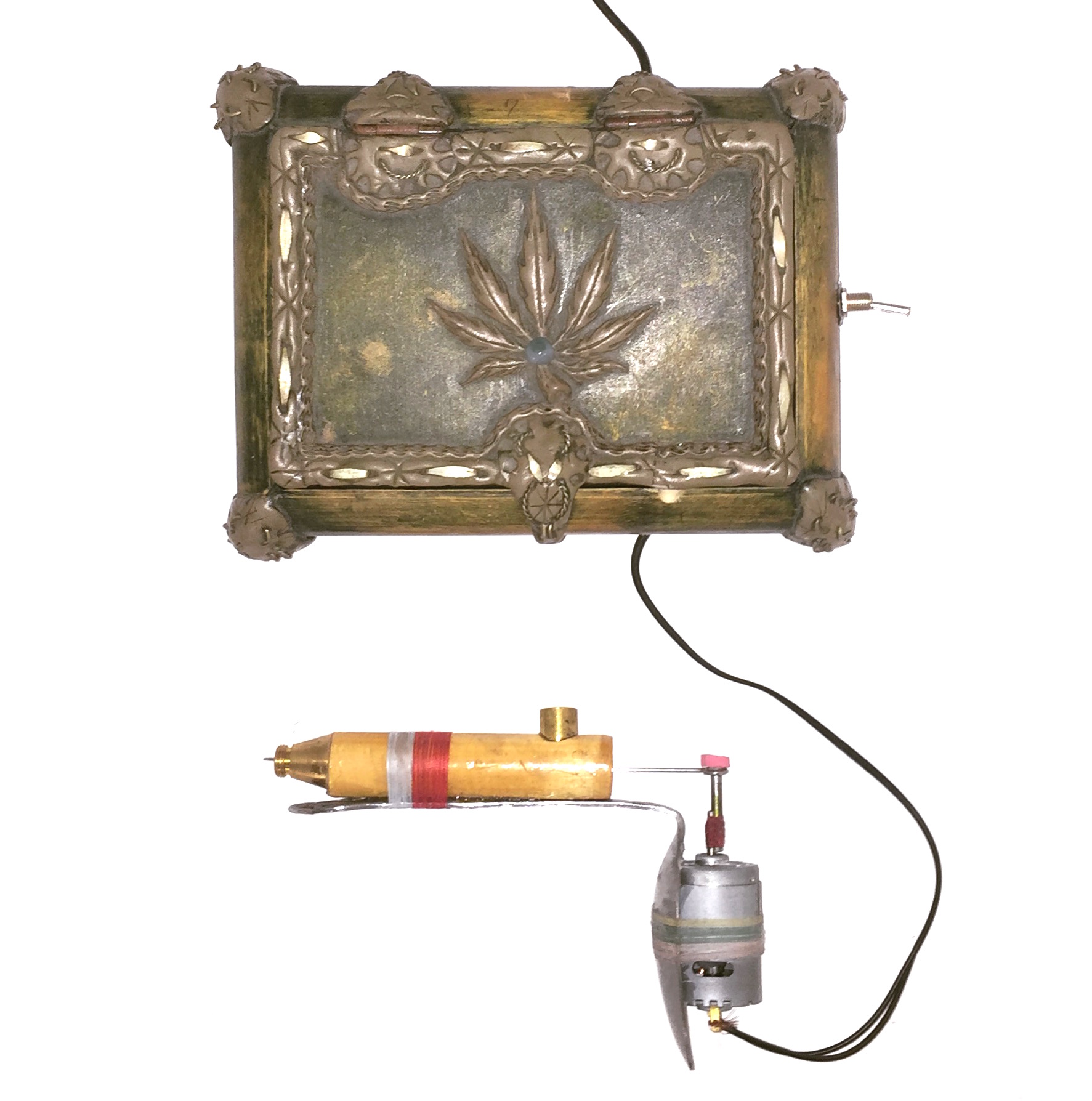 *Included in the De Young Museum's "Divergence: Emerging Legacies" exhibit.
#2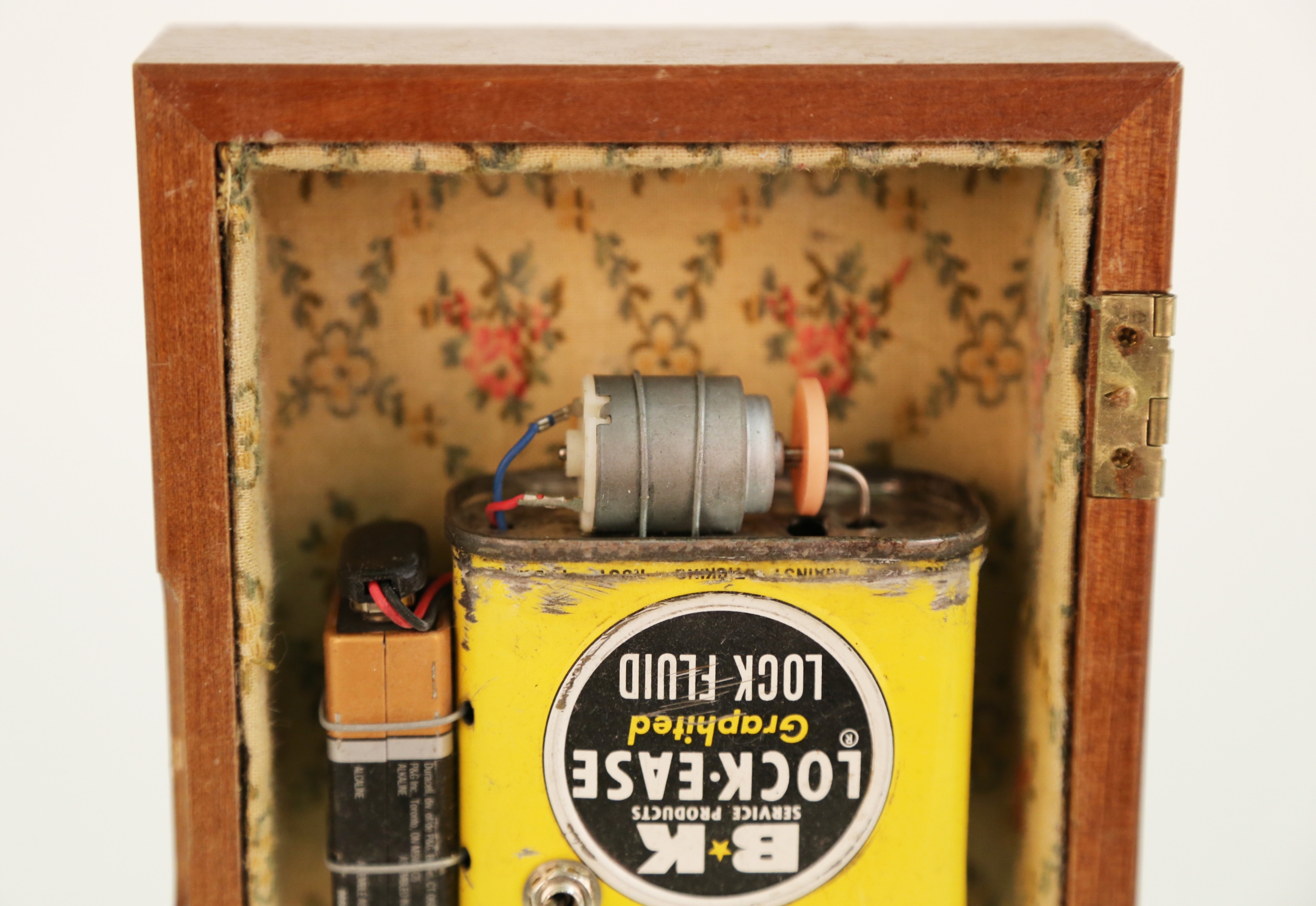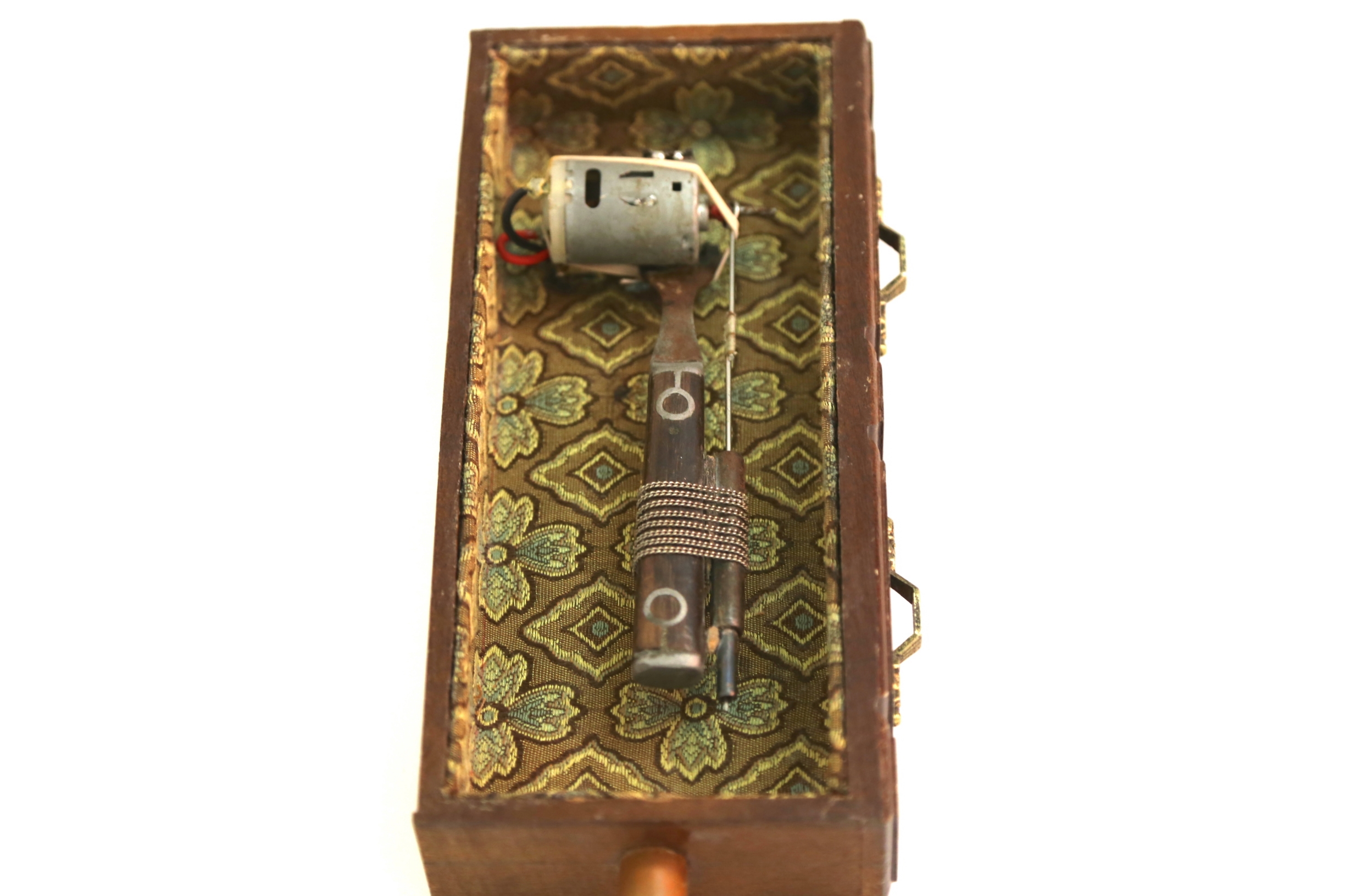 Thesis installation at Gauntlet Gallery.
All machines are fully functional, including center machine with a hanging lamp switch to turn on/off.